Happy Earth Day! While I still have a TON to learn and change about how we live, one super simple way we've changed is by eliminating paper napkins and paper towels. We were going through an entire container every week it seemed! I promise you can do this with three disgusting- I mean- charming kids….they use their shirt as a napkin when they think I'm not looking anyway. I switched a couple years ago, and it's seriously been so easy. I keep one roll of paper towels for like super gross bathroom messes because helloooo potty training, but we go through one paper towel roll every few MONTHS. Below are a few links of reusable cleaning cloths, napkins, and kitchen towels.
FAQ: Washing isn't a big deal. One we use the napkins, I rinse off the food in the sink and wring out the water. I throw them in the laundry room sink (or you could have a dedicated bucket) until I'm read to put a load of laundry in. Wash the cloth napkins and towels and dry with your clothes. I only buy napkins and towels that don't need ironing!! For the swedish dishcloths below, I put them in a mesh garment bag, so I can grab them out of the washer to air dry flat. One single dishcloth last months! I store the towels in a bigger kitchen drawer so they're hidden away and the napkins in a smaller drawer where the kids can reach easily. I store the swedish dishcloths under the sink so they're right there easy to grab.
Instead of PAPER TOWELS, try Swedish dishcloths
I use just one to clean the counters and kitchen table after meals. Wash them in the washing machine in a mesh garment bag and just let them air dry. 
Instead of everyday PAPER NAPKINS, try cloth napkins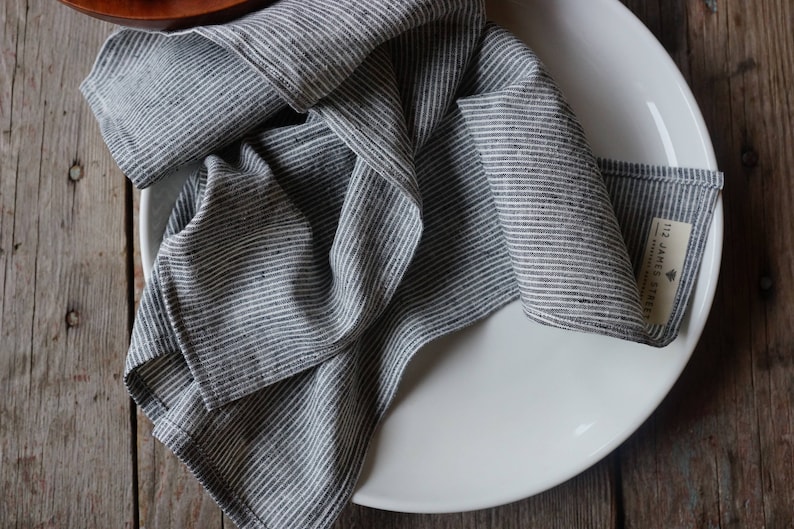 or these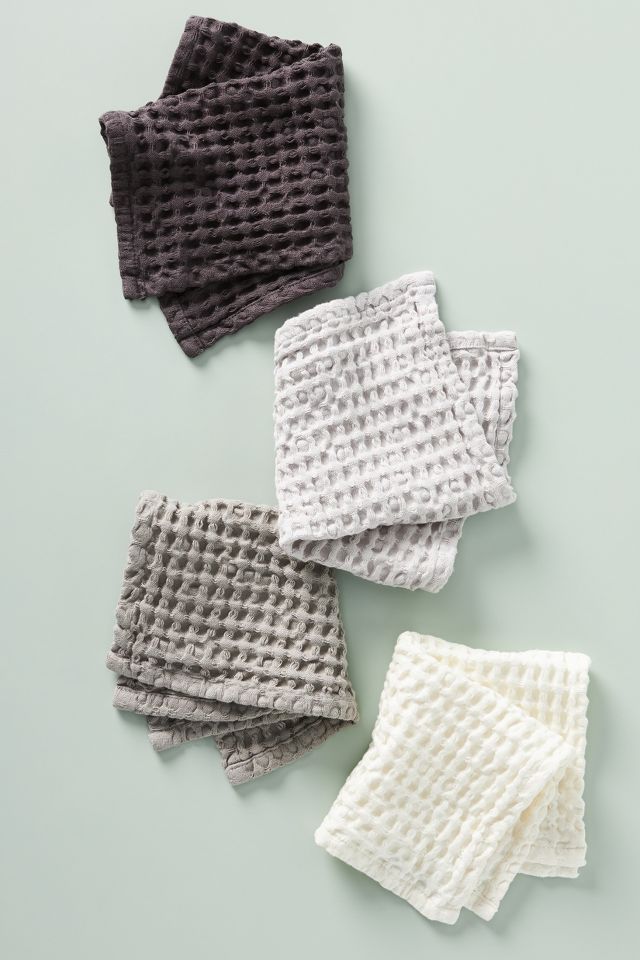 Instead of PAPER HAND TOWELS, try pretty kitchen towels
or these
or these
I have these in our powder room
Hope this helps!
xo
Leah